Vision
We want to be your partner in developing strategies which lead to results.
Case Study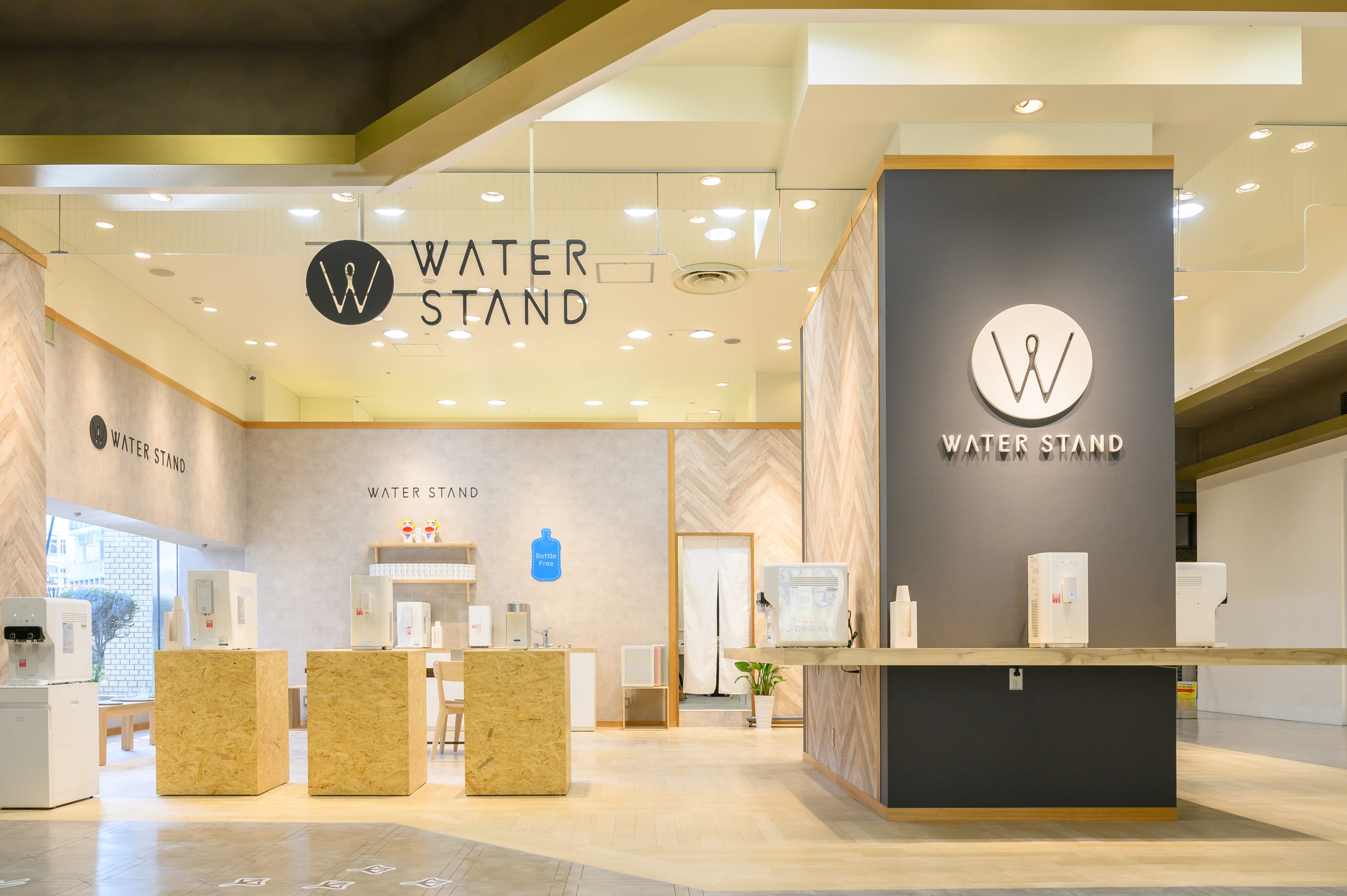 Supporting Sales Strategies by Realizing A Space Plan that Effectively Conveys the Brand's Image
Office / Showroom / Exhibition Booth Design
CLIENT : Water Stand Co., Ltd.
Overview
Water Stand developed a system that fits the modern lifestyle, such as no bottle required and a fixed price system, aiming to create a sustainable society by focusing on environmental issues through the provision of water. This is the value that we want users to feel. In order to give visitors a sense of Water Stand and the kind of life their offerings can deliver, we decided to create a strong natural and healthy image in the showroom.
Issue & Solution
The new Toyonaka showroom is located in Senri-Chuo Otokarite, a commercial facility directly connected to a private railway station. Taking into consideration the fact that the showroom is expected to be used by commuters, as well as families and the younger generation, we made sure to create a space that reaches the heart in conveying the appeal of Water Stand and its products.
Acheivement
Since the opening of the Toyonaka showroom in mid-December, it has achieved a higher-than-expected number of visitors and has received favorable feedback. We are currently in the process of designing and constructing several additional new showrooms in consultation with client.