Results-driven marketing.
Multi-channel design.
Brand promotion services from research to creative development.
Human-centered design research. Insight-driven advice.
Creative support for global brands.
Craftsmanship in high-quality,
printed materials.
Business Process Outsourcing for companies setting up in Japan.
Daishinsha offers a suite of solutions to
support your company's success in Japan.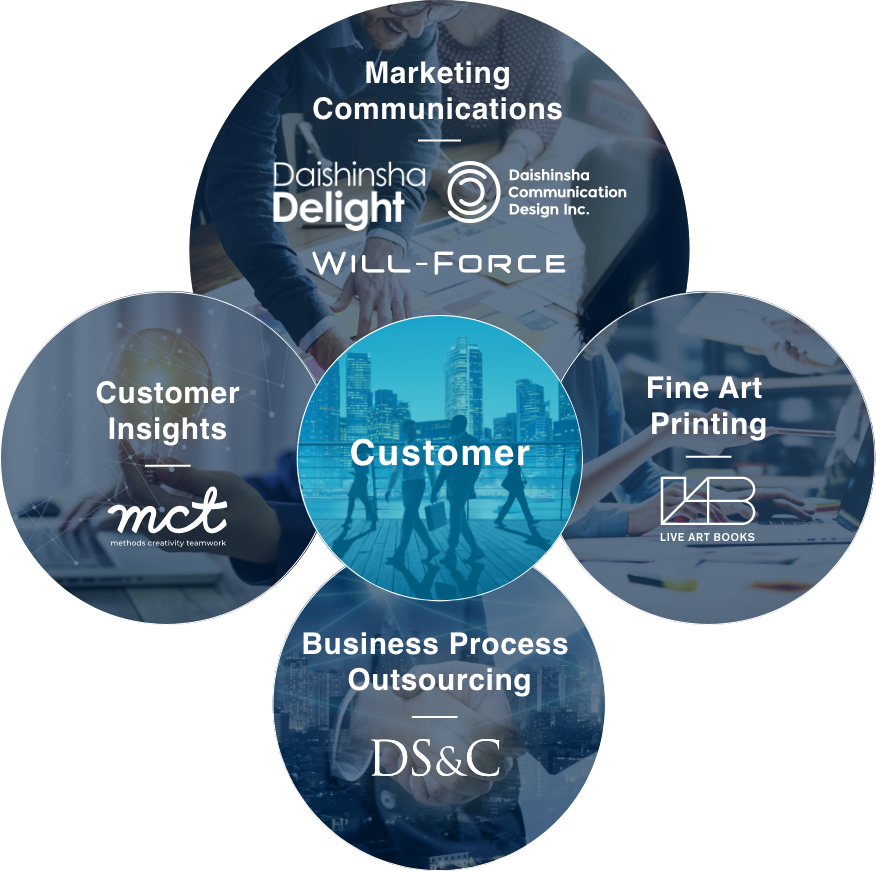 Japan represents a huge opportunity but presents daunting challenges to many firms - Unique market dynamics, demanding customers, and strong local competitors. Daishinsha Group can help you to establish your presence in Japan, understand the expectations of your prospective customers, and deliver the right experience to win and retain their business.