Creating Innovative Experience through Connection
Marketing and Design, Leading to Results
Your Design and Marketing Partner
As a leader in design research in Japan, mct is the 'bridge' connecting Japan and the world.
CONNECTING THE WORLD
Live Impact Valuable Experience
Services and consulting to support your business.Creating added value for your company, contribute to enhancing our customers' corporate value.
With an array of solutions,
Daishinsha Group contributes to solving customers' needs.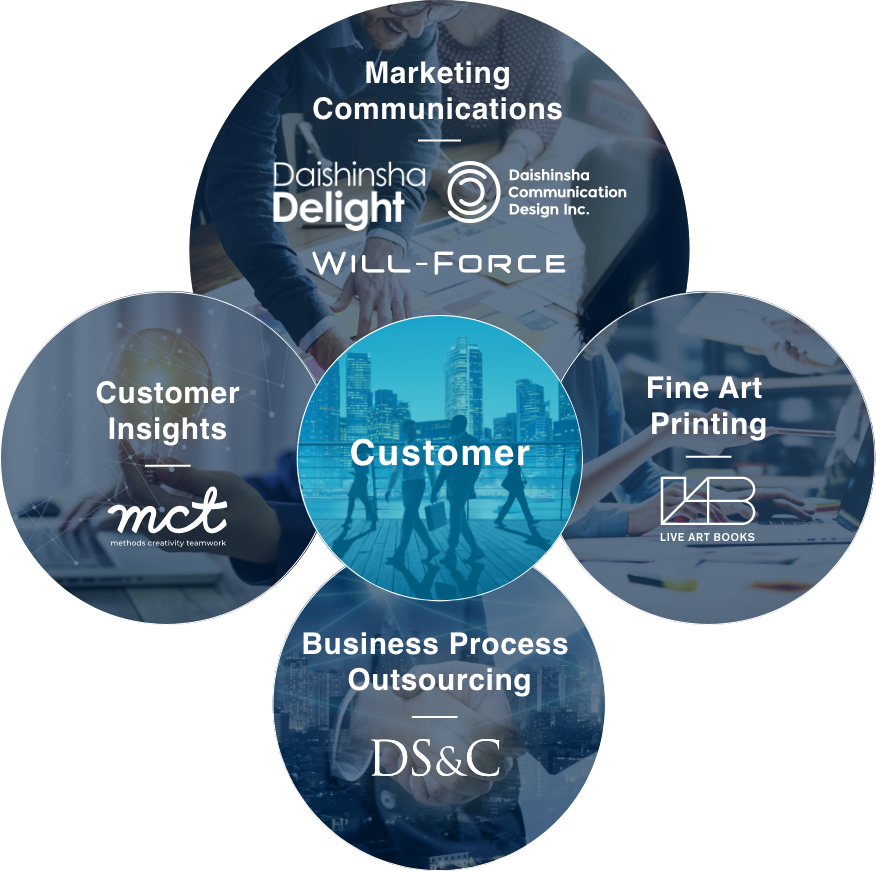 Entering the lucrative but challenging Japanese market Japan represents a huge potential market for many kinds of products and services, but the opportunity comes with challenges. it can be difficult to understand market dynamics and the sophisticated, rapidly evolving needs of Japan's demanding companies and consumers, and local competition can be fierce. Daishinsha Group offers comprehensive Japan marketing services to support successful entry into the Japanese market.