Vision
We want to be your partner in developing strategies which lead to results.
Case Study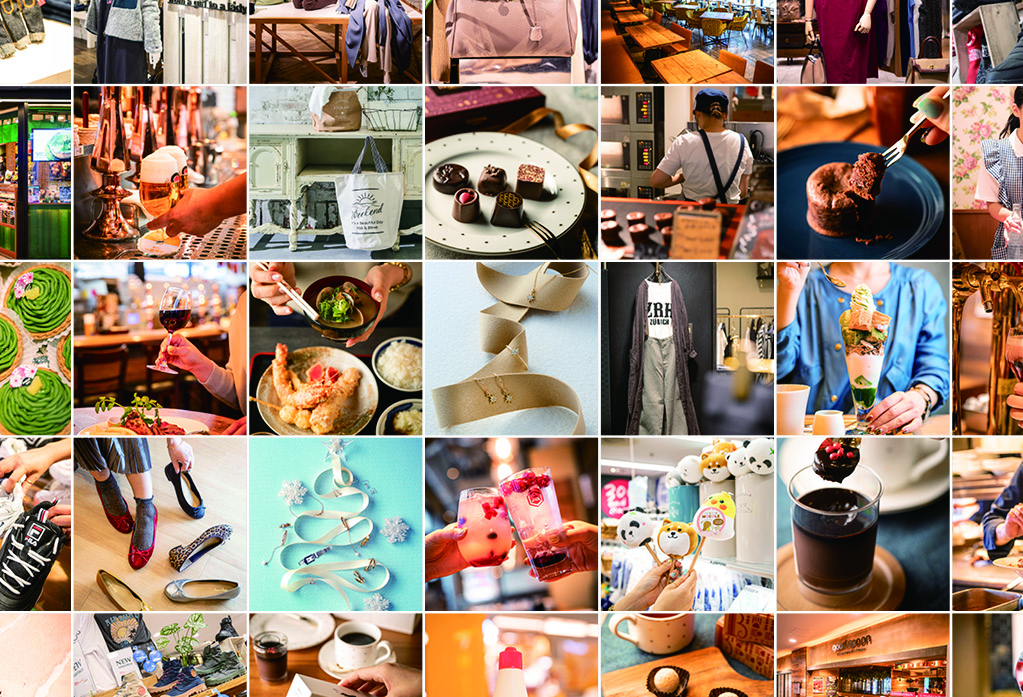 Bringing Users Into the Story: Building SNS Engagement for Japanese Shopping Center
SNS Account Management Support
SNS Content Management Support
CLIENT: Nankai Electric Railway Co., Ltd.
●Background / Topic
Looking to Activate the Official Account of 'Namba CITY' & Increase Followers
Directly connected to Nankai Namba Station, 'Namba CITY' is a large-scale shopping mall operated by Nankai Electric Railway Co., Ltd. It features a total floor space of about 300,000 square meters, and nearly 240 stores, including fashion, general merchandise, and restaurants, over seven floors in the main and south buildings.
'Namba CITY' uses not only magazines and websites for promotion, but also SNS such as LINE, Facebook, and Twitter to announce events, campaigns, and store news. For this engagement, we were asked to manage their official Instagram account in order to increase the number of followers. Over the next three months, we set a target for increasing followers by 100 each month, for a total of 300 followers.
●Strategic Measures
Devise the content and frequency of posts to gain the sympathy and projection of the target audience.
Because Instagram offers two types of accounts, one for personal use and one for business use, the first step in this project was to move to a business account where we could leverage the analytics and engagement data with the account.
We planned posts according to the seasons, events, and campaigns, and posted photos and videos that showed not only the products, but also emphasized the presence of people. In some cases, tenant staff appeared, and in other cases, they were photographed holding products, as if they were enjoying shopping or eating together, so that viewers could empathize and project their own feelings into the scene.
It was shown to the client how an increased frequency of posts is more likely to produce an effect, and while we increased regular posts, the primary focus was to increase the number of Instagram Stories. The account profile was also utilized to be updated more frequently. In addition to a brief introduction of Namba CITY, the profile section was updated with information on events and campaigns in a timely manner. In this way, not only was the information we wanted to convey to the target audience sent out more frequently, but the account as a whole felt more dynamic.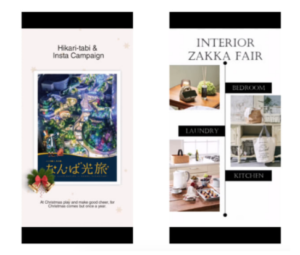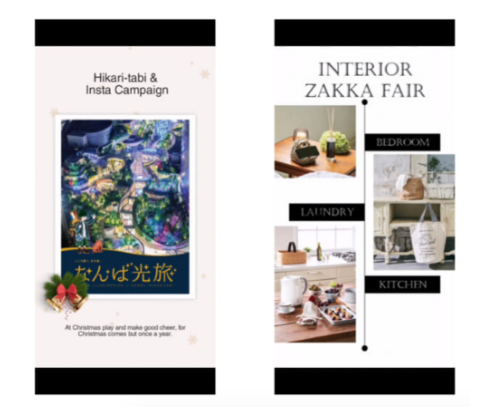 ●Results
The number of followers increased by more than 1.5 times the initial target in 3 months
As a result of these measures, the number of followers for the 'Namba CITY' Instagram account increased by 1,000 in six months. This was more than 1.5x the initial target. We can say that this was the result of communication which effectively resonated with the feelings of the target audience, where they were able to places themselves in the photos and stories. Furthermore, the number of views, comments, likes, and other interactions for each post are collected and analyzed, with the results used towards refining and increasing further engagement.
SNS has become an indispensable part of advertising and marketing activities, but in order to maintain effective operations, it is essential to have not only knowledge of digital marketing, but also communication planning according to the account. We believe that Daishinsha Delight's content planning and expression capabilities, which we have cultivated in various fields, have contributed to the creation of an official account that captures the hearts of the target audience.