Vision
Connecting the world and Japan, creative support of your global business.
Case Study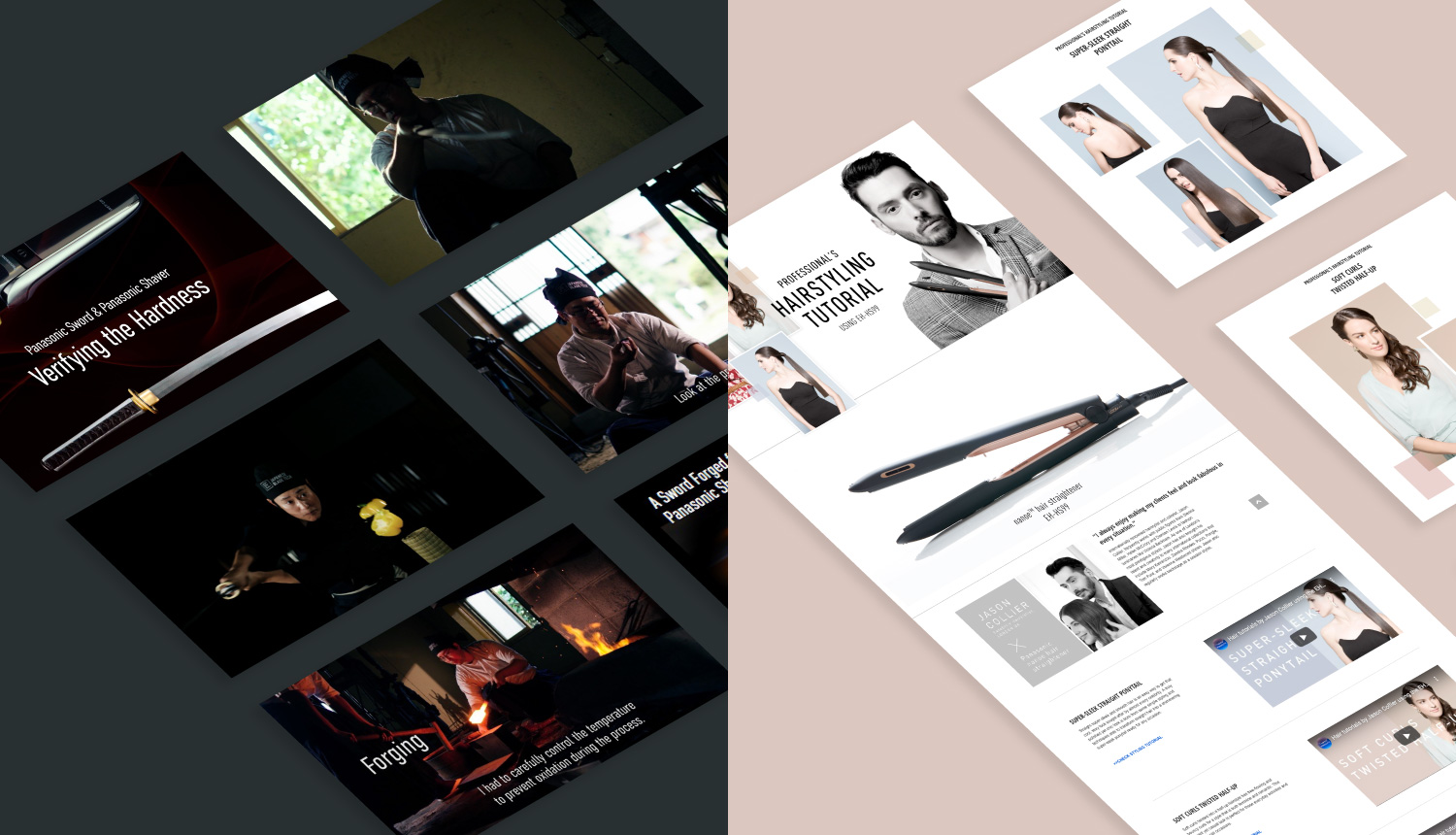 Promotion Activities Using Global Expertise
Digital content with Japanese master swordsmiths
In order to compete with European brands, we worked with the client to differentiate their electric shaver products by strongly emphasizing the quality that comes with "Made in Japan". Within this concept, we collaborated with a Japanese swordsmith to make a real Japanese sword using the same material of stainless steel as the blade of the electric shaver. We also met with Isao Machii, a famous "Iaijutsu" master, to demonstrate the cutting performance using this specially made sword. Based around these activities, we created a documentary video and web content to emphasize the sharpness and quality of the shaver blades, which are comparable with real Japanese swords. By connecting the lineage of Japanese manufacturing technology with the art of Japanese sword tradition, we were able to impressively illustrate the high quality appeal of "Made in Japan" for the European market. The promotion was picked up by magazines and blogs across several countries, attracting a fair amount of positive attention during the campaign.
Creative collaborations with local experts for promotion of hair care products
On the other side of spectrum is a promotion developed for hair care products. In this case, Will-Force collaborated with a famous London hairdresser to create a number of hair styling suggestions using the client's hair care products. Working closely with the hairdresser, we held a video shoot in London to create a series of content for the web promotion. Combining the endorsement of a well-known hairdresser with the creativity of their trendy hairstyles, we aimed to improve the overall recognition and interest in the products. Not limited to London, Will Force has also done a similar collaboration with a hairdresser in Los Angeles as well. In both cases, Will-Force manages everything to do with execution, from handling the collaboration with experts to the arrangement of hairdressers, local models, and setting up shoots.
When it comes to developing localized promotions for our clients, Will-Force proactively looks for opportunities to leverage expertise in interesting and effective ways. Whether its tapping into craftsmanship or creativity, in Japan or abroad, Will-Force will find the angle and deliver promotional content that aligns with the concept and resonates with the audience.