Vision
Connecting the world and Japan, creative support of your global business.
Case Study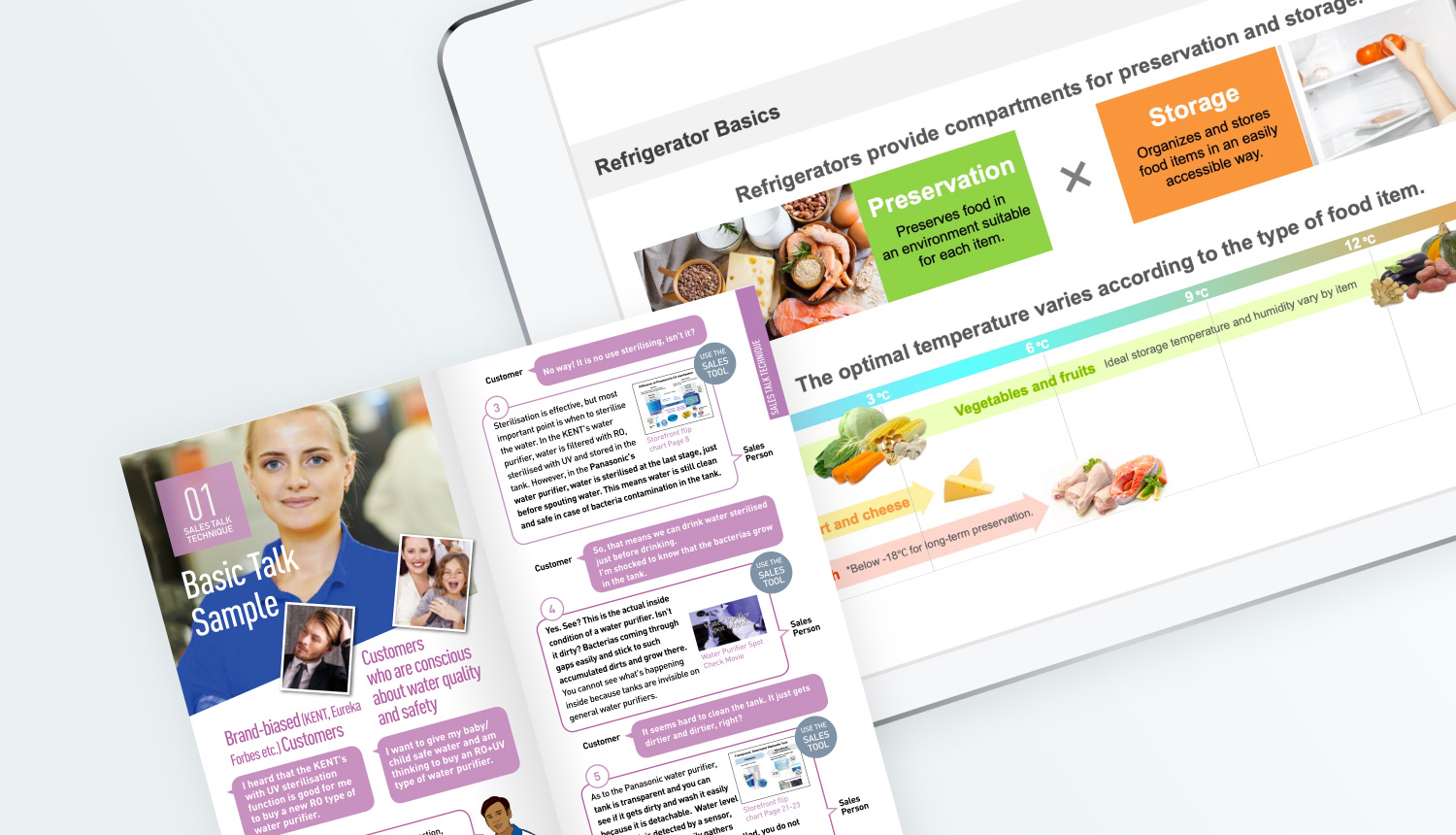 Promoter Training / Education Tools
Customer service talk booklet/FAQ booklet
In-store sales support
Product training materials for self-study
Quiz-style manuals for quick understanding of products
Overview

To improve skills of local sales staff, created a handbook for promoters that covers a variety of topics, from basic knowledge of product functions and technology to sample sales talks.
Issue & Solution

Sales had been sluggish due to the low product knowledge and customer service skills of the frontline sales staff, which led to problems such as missing out on potential customers and not being able to successfully close the sale. We have created a tool that is easy to use for self-learning by incorporating a lot of quizzes and illustrations to make it fun and keep people interested.