Vision
Connecting the world and Japan, creative support of your global business.
Case Study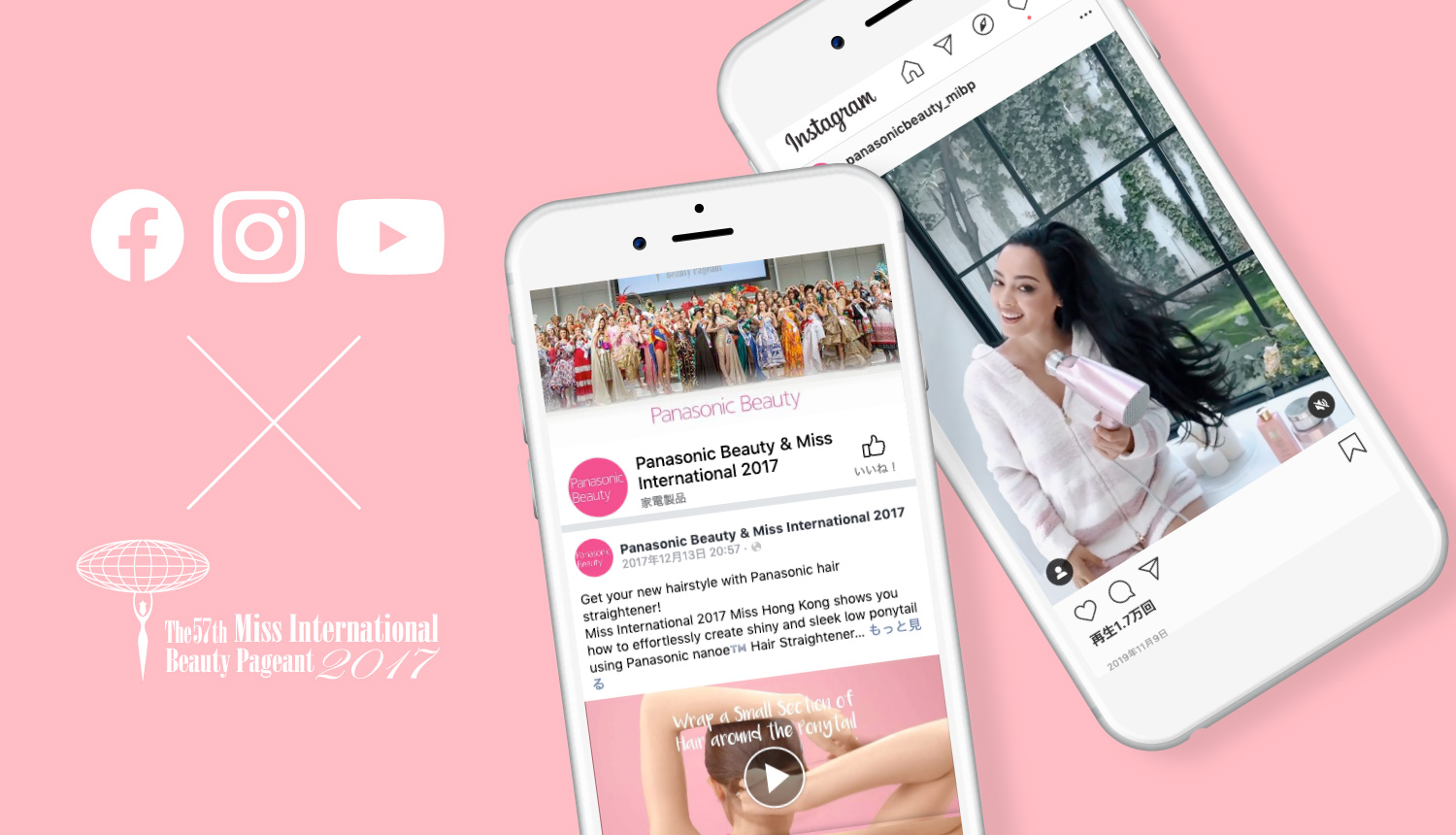 SNS Management Support / SNS Content Creation
Overview
To effectively reach and attract the attention of customers who are interested in beauty appliances, created special contents and conducted Facebook management & operation using Miss International finalists.
Issue & Solution

TThe objective was to more effectively reach SNS users, increasing the presence of the brand and product on SNS.
We appointed a finalist of the Miss International Pageant as a Panasonic beauty brand ambassador and managed special SNS sites (Facebook and Instagram) to disseminate Panasonic beauty products to the world through their posts. We prepared contents and promotional materials in advance and encouraged them to post frequently using these materials. As a result, lively SNS activities were realized, which caused a great response by SNS users.