Vision
Connecting the world and Japan, creative support of your global business.
Case Study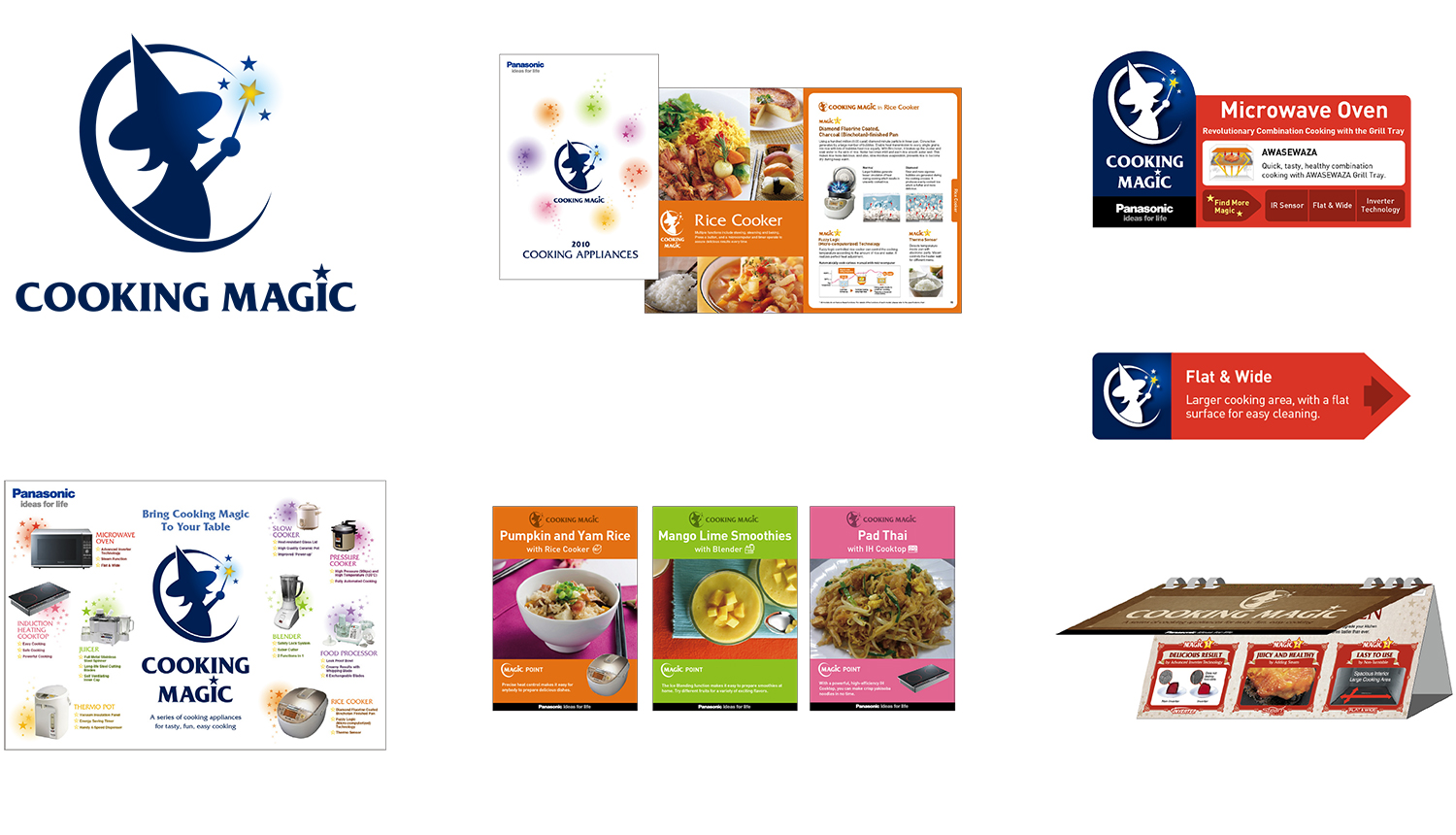 Case 02 : Total Brand Promotion for Small Cooking Appliances
Overview
Developed a promotion called "Cooking Magic" for measures to effectively promote the cooking appliance series that "makes the magic of cooking taste better."
Issue & Solution

The low price range of the small kitchen appliances made it difficult to promote their features and the large number of products made it difficult to conduct effective promotions. By promoting them as a cohesive set, we succeeded in increasing the presence and attention of the products. The distinctive naming and characterization of the products made it possible to extend conceptually into a variety of promotions. We were able to increase smooth communication and increase awareness among the target users, which are women and families.